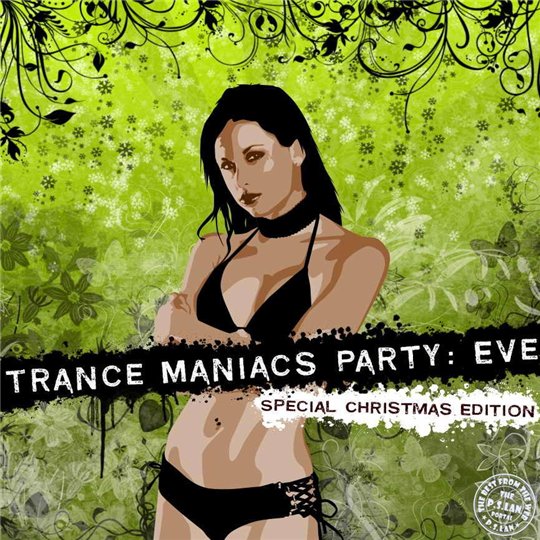 253.05Mb, Type Mp3Description:
Artist: VA
Title: Trance Maniacs Party - Eve (Special Christmas Edition)
Label: Ackopbinka & Dakolbass
Genre: Vocal Trance // Ambient
Source: CDDA
# Tracks: 13
# CDs: 1
Length: 01.37.39
Format: *.mp3
Codec: Lame 3.97
Quality: 320 kbps
Channels: Joint Stereo / 44 khz
Tags: ID3 v2.3, cover
Nonstop mix: Yes
Recovery record: yes
Special facilities: MP3 players & iPod compatible!
Tracklist:
01. Dave Masters & Robert Nickson ft. Justine Suissa - Out there (5th dimension) (Christian Rusch chillout mix)
02. Jose Amnesia ft. Jennifer Rene - Louder (Blake Jarrell's 190db Remix)
03. Matt Darey ft. Tiff Lacey - Always (Reuben Chillout Mix)
04. Dark Globe ft. Amanda Ghost - Break my World (Original Mix)
05. BT - Flaming June (Extended Version)
06. Snow Patrol - Chasing Cars (Topher Jones & Blake Jarrell Remix)
07. Deepsky ft. Jes Brieden - Ghost (Tkac & Thomas Haverlik Mix)
08. Delerium ft. Leigh Nash - Innocente (Mr Sam's The Space Between Us Remix)
09. Hybrid - Finished Symphony
10. Above & Beyond - Home (Above & Beyond Lounge Mix)
11. The Blizzard - Kalopsia (Mark Otten Energetic Remix)
12. The White Room - Jump The Next Train (Scott Bond vs. Xdr Mix)
13. Cellec - Love Of My Life (Tenthu Summer Mix)
Code:


http://www.fileserve.com/file/eqq3Btr/Trance.Special.Christmas.rar

____________________________________________________________________
Website Support Download Files on Forum with Premium Speed >>Click
Get a Premium FileServe account- SUPER FAST downloads and no waiting for files!
---
Permissions in this forum:
You
cannot
reply to topics in this forum