Learn to speak American English with English Discoveries tutorials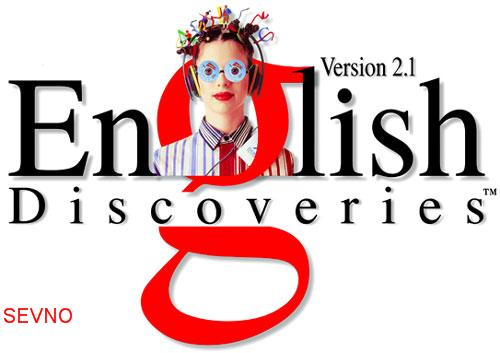 1.51Gb
Description:
This is an old, but comprehensive version of English Discoveries by Edusoft.
There are currently nine courses: Basic 1,2,3 Intermediate 1,2,3 and Advanced 1,2,3. plus 2 bonuses: Review and The Executive.
Each course consists of 28 topic-based units.The Listening component focuses on developing students' listening comprehension. Students can listen to TV programs, voice mail messages and radio programs. Explore mode exposes the student to the passage and provides a range of support options.
The student should try to listen to the recording the first time without the script. After that, s/he can click See Script, see the text and use the highlighted sentences to improve their comprehension.In Practice mode the student reinforces comprehension of the listening passage, reinforces vocabulary, etc. In the Test mode, the student's comprehension of the unit is evaluated.All the components in a unit are around a common topic to help reinforce the content,vocabulary and structures. This also facilitates classroom ntegration. The student can learn the main words in text in context. By opening the key word window, s/he can hear the word, see it in another sentence, see what part of speech it is and see an illustration of it. A range of exercise types provide practice and reinforcement in reading comprehension and vocabulary acquisition. Classification is an important skill in comprehension. Students are required to drag items to their correct place in the table.The grammar component provides explanations and practice in all the main grammatical structures, forms and tenses.
Code:


http://www.fileserve.com/file/b44pkpe/English Discoveries Learn_sevno.part01.rar
http://www.fileserve.com/file/2h9hD6T/English Discoveries Learn_sevno.part02.rar
http://www.fileserve.com/file/5BzKsrb/English Discoveries Learn_sevno.part03.rar
http://www.fileserve.com/file/NjykJFW/English Discoveries Learn_sevno.part04.rar

---
Permissions in this forum:
You
cannot
reply to topics in this forum