The Slangman Guide to Street Speak 1: The Complete Course in American Slang & Idioms (Audio)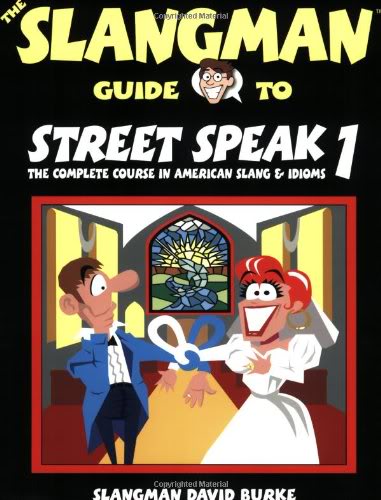 160 pages, 2 Audio CD | PDF, mp3 | 119 MB
Description:
Have fun and learn "real" American conversational English!
Our books contain the most common slang and idioms used every day by Americans. Look at this example:
English taught in schools: "I dislike this. It is very difficult."
Real American English: "What a pain!"
Both of them mean the same thing, but "Real English" is the way Americans speak. With our books, you will learn American English conversation using slang and idioms naturally through dialogues, pictures, quizzes, games, etc. You'll be talking like a native "in no time" (very quickly)!
This book is full of slang and idioms used every day by Americans - and it is very easy to use. You will be more confidant and have fun using English.
This book includes expressions dealing with: Parties, Shopping, Movies, the Airport, Restaurants, Health, and more.
See why so many ESL students around the world love The Slangman Guide to Street Speak series!
This book was written by American native and slang expert Slangman David Burke, author of more than 24 books on slang and idioms.
There are no "dirty" or impolite expressions in this book. For the best results, purchase the audio CDs or cassettes.
Code:


http://www.fileserve.com/file/Vt9VE8t/The Slangman Guide to Street Speak 1 The Complete Course in American Slang .rar

---
Permissions in this forum:
You
cannot
reply to topics in this forum